Nicola Kantorowicz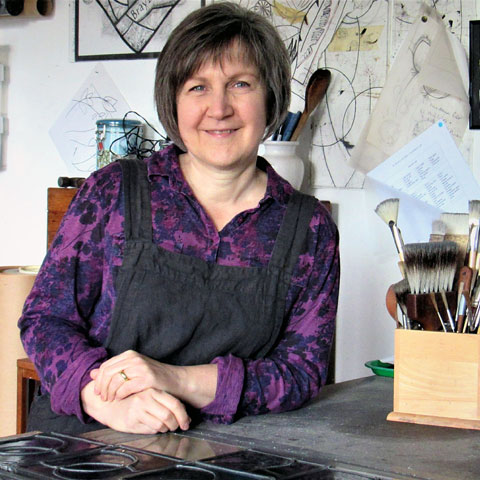 Nicola has a wealth of experience in designing and making traditional stained glass. She has developed a distinctive style, blending traditional techniques with contemporary designs.
Since graduating from Winchester School of Art with a B.A. in Textile design, and the Central School of Art with an Advanced Diploma in Stained glass she has worked both in industry and as assistant to several eminent stained-glass artists.
Her original training in textile design is evident in her love of colour, pattern and texture. She uses traditional glass painting techniques to enhance the glass surface. Much of her work is inspired by the natural landscape.
She has taught for many years with a variety of organisations but always loves to come to summer school for a busy and creative week. She enjoys helping her students to realise their ideas in glass.
Her commissioned windows can be seen in churches around the country. Recent projects include two rose windows for Banbury Town Hall.
Website: www.nicolakantorowicz.com
Course Availability: AvailableLimitedFullEnded